With a 2.0-liter 4-cylinder engine and a number of electronics and battery power to travel about 25 miles on a charge, the 2021 Jeep Wrangler Rubicon 4xe is as capable as ever.
After the Newatlas.com crew took it for a spin, they recognized a useful combination of engine and motors, useful Level 2 charging capability, and how the Jeep's stature does not compromise its trademark off-road handling. The 2.0-Liter four-cylinder is new to the Jeep lineup, making its appearance on the scene just after the current generation came out with its standard V6.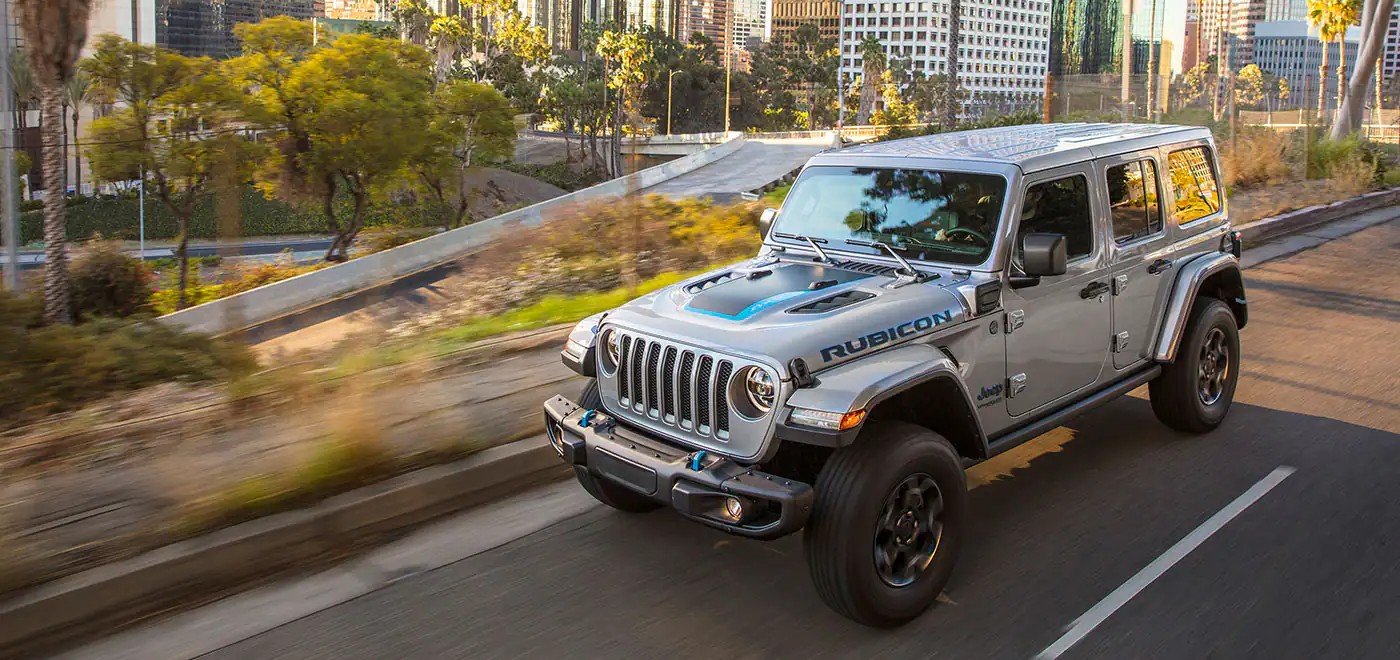 You can also include the powerful 6.4-liter V8 in the 392 model. The plug-in hybrid 4xe is the fifth option, adding electric motors and batteries for a total of 375 horsepower. The 4Xe is available in the Rubicon and Sahara models. The Sahara weighs a bit more and gets close to 25 miles of range with the 17.3-kWh battery pack, and the Rubicon gets about 20 miles of range. Most commuters in America only travel around 17 miles round trip per day, rendering this as a viable option. The total output sent to the wheels is the same as the standard Wrangler Rubicon, along with the all-important ride height, clearance angles, and all-terrain tires.
Features such as engine braking add the benefit of downhill control to instant torque. Another giant advantage is that running the Jeep in EV mode offers a quiet and less expensive drive. There is tons to love in all the right places when it comes to vehicles like this! It won't force you to make sacrifices and will offer monumental gains, rendering this an achievement that is a practical balance of trail triumph and eco-friendliness!